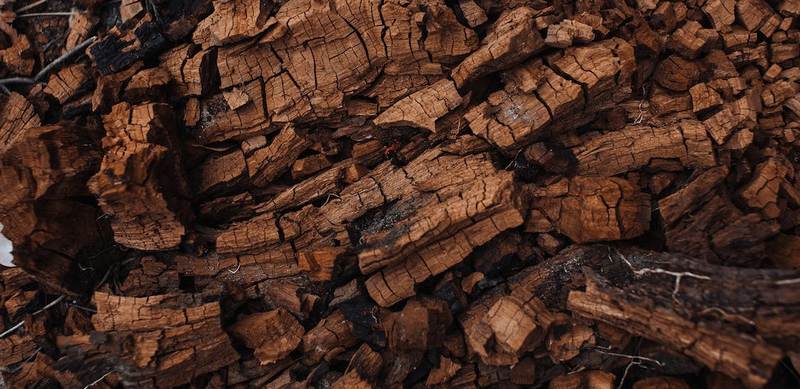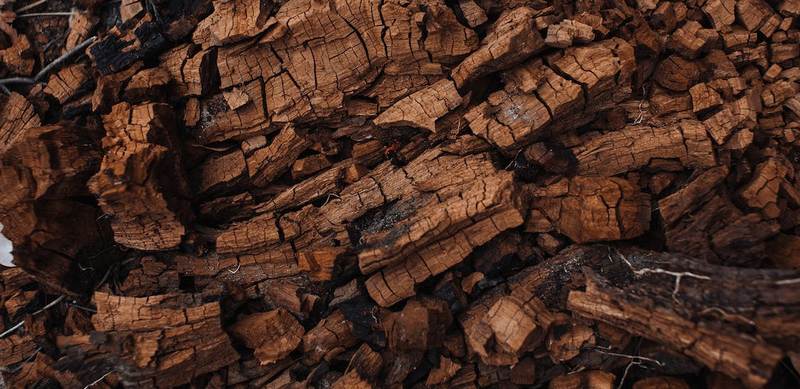 Bark is often thought of as nothing more than the protective outer layer of trees, but it can actually be a valuable addition to your garden. For one thing, bark helps to suppress weed growth by blocking out sunlight. In addition, it helps to keep the soil moist by reducing evaporation. Bark also provides a natural mulch that can help to protect plants from extreme temperatures. And, as it breaks down, bark provides vital nutrients to the soil. So if you're looking for a way to give your garden a boost, consider adding some bark to your planting beds. You may be surprised at the difference it can make.
Westland Landscape Bark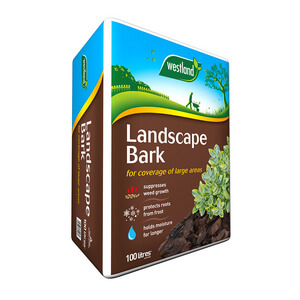 Looking for a way to improve your landscaping without spending a fortune? Westland Landscape Bark is the perfect solution! A 100l package of specially selected grade of screened large bark chips, 30-50mm large chips is just what you need to add a touch of class to your yard. The natural colors of the bark will complement any plants or flowers you have, and the large size of the chips will make a dramatic impact.
This specially formulated bark holds water for longer, providing vital protection for plant roots. It can be used on flower beds and borders, as well as path ways and large areas – perfect for transforming your outside space into a oasis. Not to mention, it's easy to apply so you'll be able to enjoy your newly luscious garden in no time.
Westland Landscape Bark is perfect for suppressing weed growth and reducing the frequency of weeding. This high-quality bark is certified by Forest Stewardship Council standards (FSC®), so you can be confident that it's sourced from sustainably managed forests. One bag covers 4 square metres at a thickness of 2.5 cm, making it easy to achieve the look you desire. You'll be the envy of the neighborhood with Westland Landscape Bark!
PROS
Prevents weeds
Pleasant smell
Low cost
Large packaging
CONS
Melcourt Pine Mini Chips™ – Best Mini Chipped Bark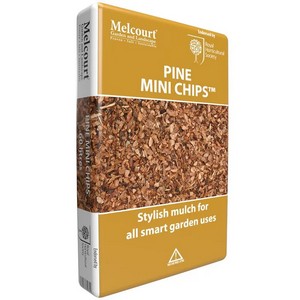 These little pine chips are the perfect solution for all your mulching needs! Whether you're trying to spruce up your garden or just want to give your plants a little extra protection, Melcourt Pine Mini Chips are perfect. They come in a range of sizes from 3-18mm, so you can find the perfect fit for your needs, and they have a lovely appearance that will make your garden look even more beautiful.
These chips are processed from natural pine bark and are a rich mid-brown colour. They'll look great in any garden and will last for years with proper care. They come in a handy 60L bag so you can easily store them away when not in use.
Made from 100% pine, these mini chips are an excellent way to conserve soil moisture. And because it provides an insulating layer, it's perfect for use in cooler weather. They're extremely easy to use – simply spread them around your plants and enjoy!
These little guys are easy to install, and they suppress weed growth like nobody's business. Plus, they're made in the United Kingdom, so you know they're top-quality. So go ahead and give them a try.
PROS
Prevents the growth of weeds
Has a resin aroma
Easy to spread
Looks attractive
CONS
Levington Water Saving Decorative Bark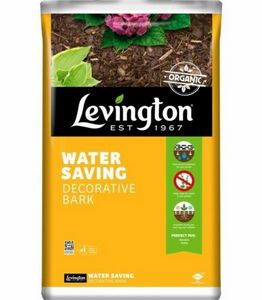 Looking to add a bit of decoration to your garden without harming the environment? Look no further than Levington Water Saving Decorative Bark. This bark is sustainably sourced and helps keep moisture around plant roots, making it ideal for any garden. Plus, it's sure to add a touch of beauty to your outdoor space.
This water saving decorative bark is the perfect solution for your gardening needs! It reduces weed growth, making your garden paths look amazing. This Bark is perfect for garden paths and protects roots from both very cold and very hot weather, so you can rest assured that your plants are always healthy.
This affordable, UK-made product is perfect for adding a touch of texture and interest to any garden, large or small. This 75L bag will cover 3m² at a depth of 2.5cm. With such a versatile range of applications, it's no wonder this product is becoming increasingly popular with savvy gardeners everywhere.
PROS
Easy to install
Looks and smells good
Keeps moisture well
Good value for money
CONS
There are large chunks sometimes
Conclusion
It's easy to see why bark mulch is a popular choice for gardeners. Not only does it look attractive, but it's also beneficial in that it helps to keep moisture at the ground level and discourages weed growth. Now that you know all about bark, it's time to choose the best one for your garden. Consider what type of look you want, how easy it is to apply, and how well it will keep moisture at ground level. No matter which bark you choose, be sure to enjoy your beautiful garden all year round!